Front Page of The Kansas City Times (Morning Star), July 18, 1968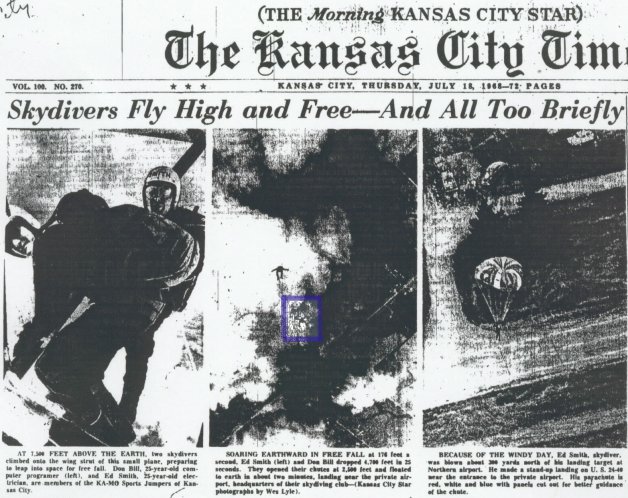 Note: Donald is the skydiver in the blue square in the second image.

See this front page in it's original view ~
If you care to have this newspaper image in an even bigger size, simply email me.




To read the entire article, please click on the links to Fly Free: Parts I, II, & III ~
It is an excellent article, and a true piece of skydiving Americana.

Special Thanks to the Godfrey Memorial Library for ordering the necessary microfilm for borrow for me. What luck to have found you in the process of searching for these microfilms...
The Godfrey Memorial Library of Middletown, CT is a public library (maintained by your generous donations) specializing in genealogy -- It is a genealogical goldmine! Visit it today!