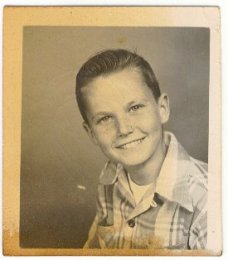 I would very much like to hear from anyone to whom knew Donald and has a story, a memory, a photograph, etc to share.

I realize it has been a long time, and this has made it rather difficult, but I am still convinced there are people out there that could help us to add more about Donald to our family history.

Again, anyone to whom knows Rick Sorenson, please let him know I am searching for him!! And anyone to whom knows of anyone that was once affiliated with KaMo, please contact me!

Thank you very much in advance!

Some Information That May Help You To Help Us ~
DONALD EDWARD BILL (BILODEAU):
*Father's Name: Frank Bill (Bilodeau at birth)
- owner of Bill's Driving School in Waterbury & Bristol, CT
*Mother's Name: Laura Elizabeth (Corwin) Bill
- go to http://lilydisney.tripod.com/corwins/
*Born: December 18, 1942
*Place of Birth: Hartford Hospital, Hartford, Connecticut
*School: Attended Hartford schools until 1959
*Lived in Waterbury from 1959 - 1965
*Graduated from Leavenworth High School in Waterbury
- exact year unknown; approx. year = 1960
*United Air Force: four year service, approx. 1960/61 - 64/65
- these years are assumed at this point
**was in Vietnam at some point
- see bottom of page "Two Weeks Later" for more information
*Kansas City: Moved to KC, MO in the mid-sixties
- guessing it was partically due to a best friend living there~
- Rick Sorenson, to whom he met in the Air Force
*Work: Donald worked as a computer programmer
- more information would be greatly appreciated!
*Residence: 4343 Campbell St, Kansas City
*Automobile: Corvette, brand new
*Other: Was engaged to be married; Her name unknown
HOW TO CONTACT ME:
Please click on the image below to email: